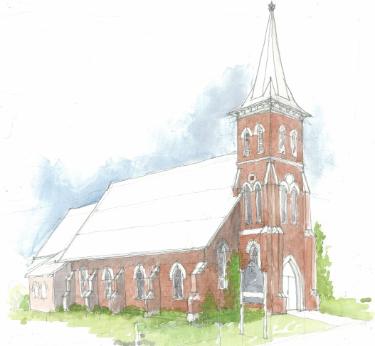 A pencil and watercolour rendition of an old country church in Ontario.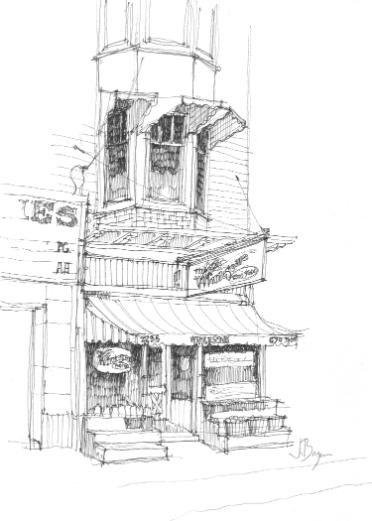 A quick pen and ink drawing of a storefront in the east end of Toronto.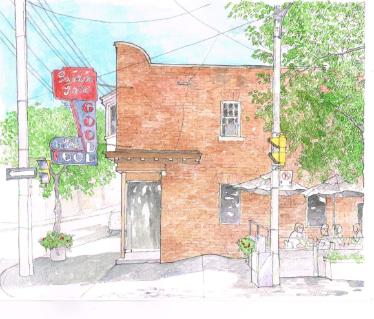 A pencil sketch of the famous Goof' restaurant in the Beaches area of Toronto.
A typical storefront in east Toronto in pencil and watercolour .