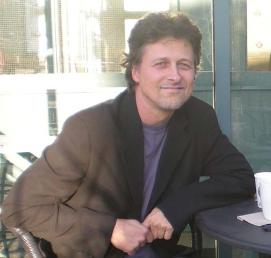 I began my work in architecture as a junior draftsman with a seasoned architectural office (RDH Architects). Because of their diverse client base, I was able to gain valuable experience in the areas of working drawings, interior design and computer aided design and drafting (CADD). I continued to hone my skills and eventually became an associate with Quarto Architects who managed an impressive list of clients including the former Ministry of Housing (M.O.H.) and the Canadian Mortgage and Housing Corporation (C.M.H.C.). I provided design development, working drawings, and construction administration on projects of various size and complexity.
As a senior draftsman and designer (BCIN accredited), I have worked with CXT Architects and Paul Johnston Architect and as a partner with Le Ray + Bergeron. I have worked either independently or as a project team leader on several new and renovation projects including, among others, custom homes, several multi-storey residential projects, a 300,000 square foot warehouse and production facilities for a DVD manufacturer, a multi-storey concrete mausoleum building, and a large scale conference center in Beijing, China. Renovation projects include extensive renovations for Women's College Hospital, renovations of Union Station for GO Transit offices, Malton and King City GO Stations and several other commercial and residential buildings.
In the early 2000s, as the Manager of Technical Design for Amisk International, I managed the production and installation of a prefabricated light gauge steel housing system in Canada and abroad. Amisk was a hybrid between the manufacturing and architectural world. My department developed and implemented a complete system, including architectural, structural and factory production drawings for each house type and variation. This included floor plans, elevations, sections and also a library of thousands of parts and components used for fabrication. I also produced installation manuals and promotional brochures. I have included an example of the installation manual in the technical drawings page.
My understanding of the technical and artistic aspects of the architectural process and my attention to details has made me a valuable asset to the people and companies I have worked with. The same level of attention is given to a single family house addition or a multi storey complex steel structure.